Wedding Dress Shopping | Top Tips
Worried about wedding dress shopping? Following these simple tips will ensure you have your dream shopping experience.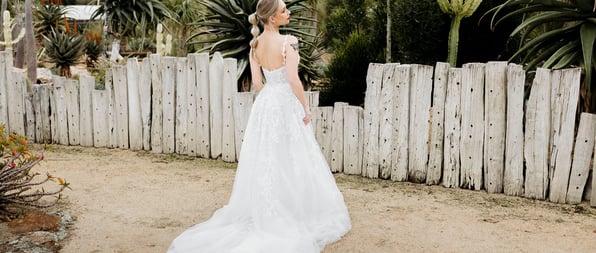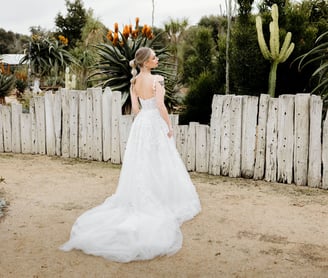 Wedding dress shopping can be an exciting but overwhelming experience for brides-to-be. To make the process easier and more enjoyable, there are a few recommendations to consider.
Firstly, it is essential to set a budget before you start shopping. This will help you narrow down your options and prevent overspending. Share your budget with your bridal consultant when you arrive in store. This will allow them point you toward dresses you can definitely afford. This is vital as it will help avoid any disappointment if you try a dress, fall in love and ultimately aren't able to afford it.
Secondly, research various bridal boutiques before visiting to get an idea of the styles and designers you like. Social media is a great place to start! By looking through a shop's socials, you will get a feel for the dresses each store has, and will know if the designers and collections they carry are of interest to you. You will also get to know more about the store itself and can decide if the atmosphere and feel of the store is somewhere you'd like to visit.
Thirdly, bring along a trusted friend or family member whose opinion you value. Their feedback can be invaluable in making the final decision. A huge tip many boutiques will give you is to limit the number of people you bring. A lot of opinions can confuse things, particularly if these opinions are divided! Stick to people who know you really well and are going to give honest, but kind feedback on the dresses. Most stores have a number of guests they can accommodate, so be sure to check before you arrive.
Lastly, be open-minded! You should come to an appointment willing to try on different silhouettes and fabrics, particularly if it is your first appointment. Sometimes, a certain dress or style you never considered can surprise you and be the perfect choice.
Following these recommendations will help make your wedding dress shopping experience a memorable and successful one.
Emily Edith Bridal x